"…three of the largest private prison companies have spent approximately $45,000,000 combined on lobbying and campaign contributions over the past decade.
Would they be spending so much money if those companies did not believe that it was getting results?"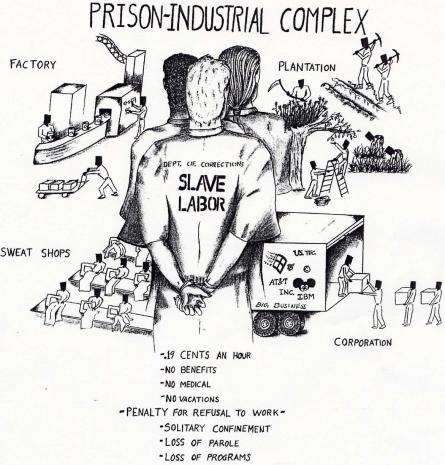 Excerpts,  The Economic Collapse Blog, "How would you describe an industry that wants to put more Americans in prison and keep them there longer so that it can make more money?  In America today, approximately 130,000 people are locked up in private prisons that are being run by for-profit companies, and that number is growing very rapidly.  Overall, the U.S. has approximately 25 percent of the entire global prison population even though it only has 5 percent of the total global population.  The United States has the highest incarceration rate on the entire globe by far, and no nation in the history of the world has ever locked up more of its own citizens than we have.  Are we really such a cesspool of filth and decay that we need to lock up so many of our own people?  Or are there some other factors at work?  Could part of the problem be that we have allowed companies to lock up men and women in cages for profit?  The two largest private prison companies combined to bring in close to $3,000,000,000 in revenue in 2010, and the largest private prison companies have spent tens of millions of dollars on lobbying and campaign contributions over the past decade.  Putting Americans behind bars has become very big business, and those companies have been given a perverse incentive to push for even more Americans to be locked up.  It is a system that is absolutely teeming with corruption, and it is going to get a lot worse unless someone does something about it…"
$$$
$$$
"…At least 37 states have legalized the contracting of prison labor by private corporations that mount their operations inside state prisons. The list of such companies contains the cream of U.S. corporate society: IBM, Boeing, Motorola, Microsoft, AT&T, Wireless, Texas Instrument, Dell, Compaq, Honeywell, Hewlett-Packard, Nortel, Lucent Technologies, 3Com, Intel, Northern Telecom, TWA, Nordstrom's, Revlon, Macy's, Pierre Cardin, Target Stores, and many more. All of these businesses are excited about the economic boom generation by prison labor. Just between 1980 and 1994, profits went up from $392 million to $1.31 billion. Inmates in state penitentiaries generally receive the minimum wage for their work, but not all; in Colorado, they get about $2 per hour, well under the minimum. And in privately-run prisons, they receive as little as 17 cents per hour for a maximum of six hours a day, the equivalent of $20 per month. The highest-paying private prison is CCA in Tennessee, where prisoners receive 50 cents per hour for what they call "highly skilled positions…"
$$$
"…But of course some of the biggest profits for private prisons come from detaining young people.  Today, private prison companies operate more than 50 percent of all "youth correctional facilities" in the United States.
And sometimes judges have even been bribed by these companies to sentence kids to very harsh sentences and to send them to their facilities…" Full Article Here
$$$
With well over 2 million people in jail – the U.S. has the world's biggest prison population. But some are seeing the inside of a cell because dodgy judges are getting payback from the private sector…
$$$
$$$
"For more than 30 years, ALEC has been the ideal means of creating and delivering public policy ideas aimed at protecting and expanding our free society. Thanks to ALEC's membership, the duly elected leaders of their state legislatures, Jeffersonian principles advise and inform legislative action across the country. Literally hundreds of dedicated ALEC members have worked together to create, develop, introduce and guide to enactment many of the cutting-edge, conservative policies that have now become the law in the states.  Since its founding, ALEC has amassed an unmatched record of achieving ground-breaking changes in public policy. ALEC's far-reaching national network of state legislators that crosses geographic and political boundaries, and affects all levels of government, is without equal. [Emphasis mine] No other organization in America today can claim as many valuable assets – both people and ideas – that have influence on as many key decision-making centers." Learn More About ALEC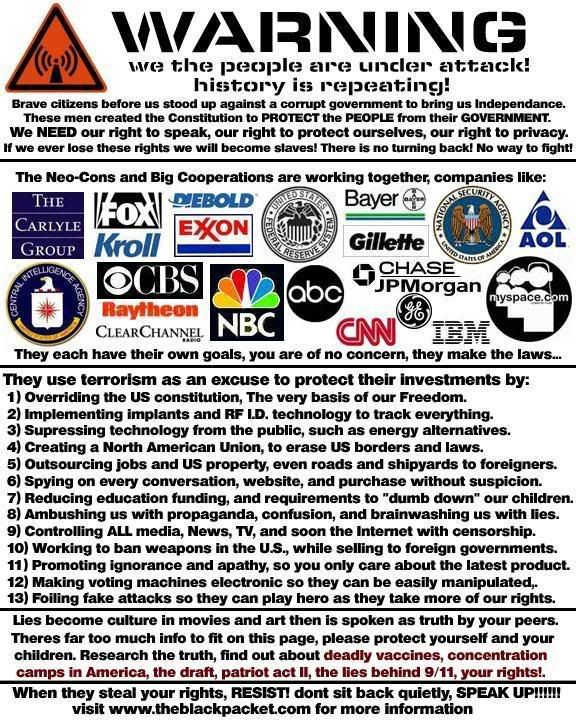 $$$