"Hey, have you guys noticed all of the weird planes, streaks and spraying going on in the sky lately..?" 
*Gasp* "No…what are you, one of them Alex Jones 9-11 Truthers..?!" 
"Really..? You haven't noticed anything odd about days like these?" 
Or these..?
"Nope. There is nothing unusual in the sky, you are just paranoid…"
***
"Sunshade" to fight climate change costed at $5 bln a year
(Reuters) – Planes or airships could carry sun-dimming materials high into the atmosphere for an affordable price tag of below $5 billion a year as a way to slow climate change, a study indicated on Friday.
Guns, rockets or a pipeline into the stratosphere would be more expensive but generally far cheaper than policies to cut world greenhouse gas emissions, estimated to cost between $200 billion and $2 trillion a year by 2030.
Transporting a million tonnes of particles to at least 18 km (11 miles) above the Earth every year to form a sunshade is "both feasible and affordable", U.S. scientists concluded in the journal Environmental Research Letters.
The strategy, called "solar radiation management", broadly imitates a volcanic eruption. The 1991 eruption of Mount Pinatubo in the Philippines, for instance, blasted out a haze of sun-reflecting particles that slightly cooled the planet.
The authors did not examine whether such "geo-engineering" of the planet was a good idea. Other studies show it might have unwanted side effects, such as changing rainfall patterns…
PLANES, AIRSHIPS
New aircraft, specially adapted to high altitudes, would probably be the cheapest delivery system with a price tag of $1 to $2 billion a year, they said. A new hybrid airship could be affordable but might be unstable at high altitudes.
A 20 km (12 mile)-long "space elevator" pipe hanging from a helium-filled platform was possible in theory but highly uncertain. Giant guns or rockets would be much more costly. Full Story Here
***
Weather Modification, Inc., has been modifying and operating aircraft for cloud seeding and atmospheric research operations since 1961. We maintain and operate a fleet of more than 35 twin-engine aircraft in various configurations that meet the needs of every client.
Weather Modification, Inc., uses several models of aircraft in our own operations, although we can adapt our equipment to virtually any type of aircraft for specific customer needs.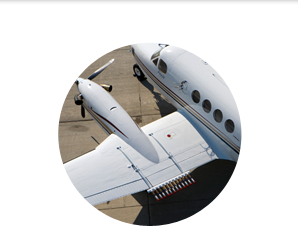 ***