Sometimes it is a real struggle to articulate the thoughts that fly through my brain as I skim the morning headlines. There are some stories so bizarre that I cannot even fully register them. I read something; it's obviously true. Events unfold and human dramas play out billions of time each day. Some snapshots of events gets stuck in my head until I can untangle the mess of questions that might surround them. Some things I cannot make sense of no matter how hard I stare at the photograph in my mind.
Headline from the Houston Chronicle this morning:
" Houston police officer shoots dead double amputee in wheelchair
Cop was cornered by disabled man, says police spokesman"
To start with, the headline is poorly written and leaves doubt as to whether a man was shot dead or if a dead man was shot – to be clear, a man was shot dead by police. But the sloppy headline isn't what has my thoughts jammed and bent; it's the events that are described and the questions they leave me with that are so irritating…
How is it that a fully mobile man with a weapon (or multiple weapons) could possibly perceive an unarmed, one-armed, one-legged, mentally ill man bound to a wheelchair as so much of a threat that he is left no choice but… to shoot to kill?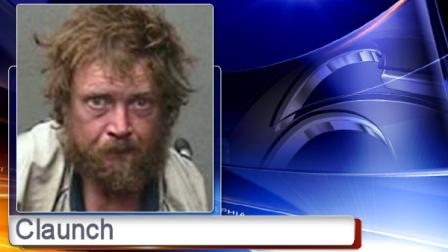 What are we to make of the fact that this is the second time this officer has shot and killed someone? Does it matter that the first man was also not armed with a gun but a knife?
How can something like this happen? What is the root of the problem?
Is there one singular root or multiple off-shoots springing up from an ailing tree? 
As a former volunteer with our local police department I cannot believe that all officers are prone to excessive use of force; I know far too many who are not. So why are there so many stories like this day after day detailing how officers over-react to situations and unarmed or poorly armed 'suspects'? Why so many instances of unjustifiable force being used against citizens in recent years?
What happened to the concept of "Peace Officers" – the idea of men & woman wanting to protect and serve their communities and the people (their friends and neighbors) in the community?
Is the problem in the training? The hiring process? Are 'bad eggs' not being vetted properly?
Is the problem something more creeping and sinister..?
With the increased funding for high-tech equipment, weapons and protective gear are we creating more of a barrier that separates officers from other humans…and their humanity?
If we gear them up like Robo-Cops, isn't it logical to assume they will end up acting as such? Dr. Phil Zombardo's Stanford Prison Experiment makes a pretty strong case for creating evil.
○○○
○○○
Is this what has happened to our police? Instead of "officers" we have "forces" now. Instead of walking among members of their community, AS members of the community – officers are now being set apart from their communities. More shields, more weapons, more masks to hide behind…more distance between human beings.
What do we expect to happen if not the dehumanization of everyone living within such a system?
All of the questions and unexplained snapshots of our world that are stuck in my head leave me with a melancholy Sunday morning mood that feels like this…
And the only thing I do know for certain is that we live in a very mad world indeed.